Print quality
In practice, the world's best print quality means clean and clear inks, non-stretch paper and minimal image noise, or components which together ensure our ability to produce exceptionally clear images copy after copy. The drying inks adhere to the paper strongly, meaning that our print products are virtually non-staining.
Environmental considerations
We don't use any oils or harmful chemicals in our printing process. As we can achieve excellent print quality starting from the first sheet, we produce very little waste paper. Moreover, our recycling rate is no less than 99%!
Service
Even though we run a large cutting-edge print studio, we are a tight-knit community that takes care of each other. All this is reflected in our 'customer comes first' attitude to service, which is friendly and efficient.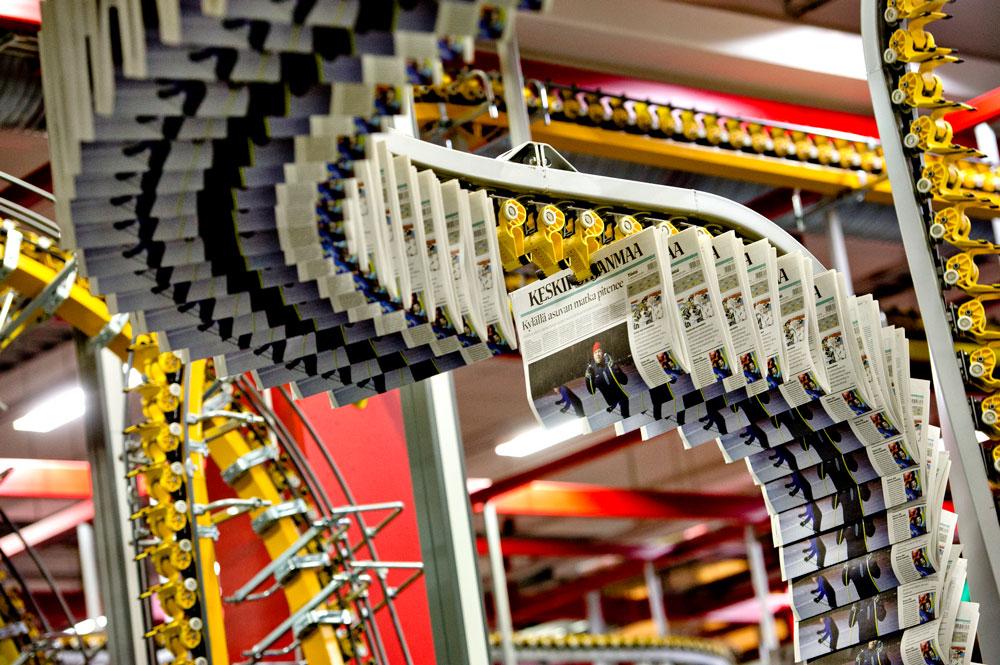 Products
Our rotary printing technology, which produces the best prints on the planet, provides a cost-effective method for printing top-quality traditional newspaper products as well as other types of papers and brochures. Our primary formats are tabloid and trimmed tabloid, both of which can be printed using several different options.
Paper products
Post-processing options
Other Services
9500 t
tonnes of paper used annually
15.5 mil.
turnover of EUR